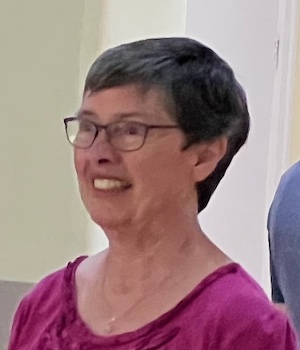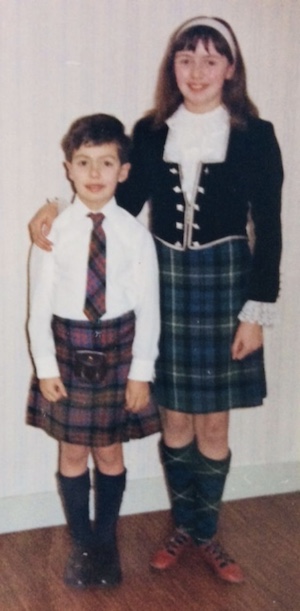 My experiences of dancing started with Highland Dancing as a child. I can still remember the hairs standing up on the back of my neck when the pipes played at dance competitions and the thrill when our teacher (only 17 years old) joined the Scottish Country Dancers on the White Heather Club as a last-minute replacement.
Jump ten years and I am at Moray House for the one-year graduate teacher training course. Discovering that Wednesday afternoon sport was compulsory, I was relieved to find Scottish Country Dancing (Preliminary Certificate) on the list. Our dancing lecturer recommended Summer School as a means of gaining the Full Teaching Certificate, but I had other holiday plans. Had I registered for the summer immediately after teacher training, my first visit to Summer School would have coincided with Miss Milligan's last. I did not make it to St Andrews until the year 2000.
Much of my teaching career was in English boarding schools: beautiful locations but never within striking distance of an RSCDS class. Thus, I became part of a great swathe of dancers who benefit from RSCDS-trained teachers and RSCDS publications, but who are not members. I didn't realise how indebted I was to the society. I attended friendly local classes – very much social dancing – where a dance with live musicians was a big event at the end of term. Getting time off on a Saturday evening was difficult and once I only made it to the dance because my headmistress volunteered to cover house duties for me.
When I eventually returned to Scotland, there were several local clubs within a ten-mile radius and I attended two classes weekly. I could even get to some RSCDS events (only 17 miles away).  Dancing differed from what I experience today. Recaps were rare and sets were smaller because dance floors were packed – it may well have been the same here in Leeds. There was more birling. A friend from Aberdeen says that the further north you go, the more dancers birl.
As you can see, my entire life prior to moving to Leeds in 2008 was a preparation for all the dancing opportunities in this area. Our dancing pasts may be very varied, but we come together and have a great time. I feel very lucky to be here.