Obituary for Brenda Andrews
– 27 November 2020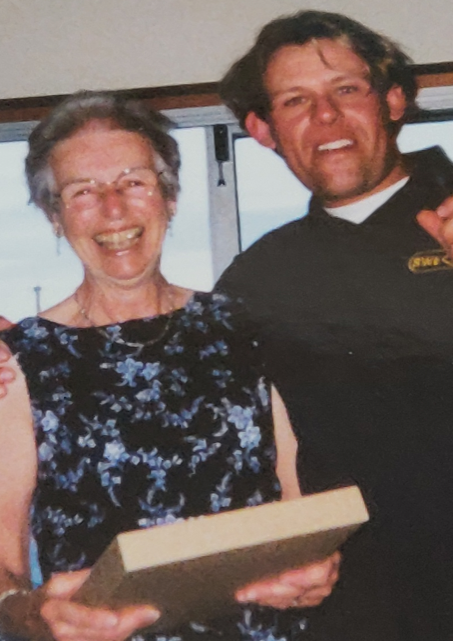 Brenda Andrews died very peacefully early on the morning of Friday, November 27th, 2020. With their two daughters, her husband, Don, was able to visit her at her care home on the Wednesday afternoon, and although very sleepy she seemed fine, but they had been warned that she probably did not have too long to live.
She had suffered from gradually advancing dementia for many years so had not been able to participate in Scottish dancing. However, she had been an enthusiastic dancer, starting many years ago at Durham university, and then taking it up again in the 1990s in Roy and Doreen Goldring's class in Ilkley, Christine Godwin's class in Keighley, and in Jo Robinson's class in NW Craven as well as Alan and Susan Carr's class at Adel.
The funeral service will be held at Skipton Crematorium; however attendance will be very restricted.
Irene Dracup writes: Brenda Andrews was a proud Sheffield Lass. She was a chemistry teacher before her marriage to Don and for a little time afterwards, then she was a devoted wife and mother. Brenda and Don came to Scottish Dancing later in life. Their earlier passion was sailing. Together as key members of a committee Brenda and Don ran a Sailing Club for many years. Brenda had immaculate manners but with a bit of Sheffield steel underneath. I once remarked to Don that Brenda knew her own mind and could be a bit feisty. He said that was what attracted him to her. That's probably why I liked her too. She was honest, straightforward and down to earth but with charm. Despite their late start Don and Brenda were quickly graceful dancers and were frequently on the Leeds scene. Sadly Alzheimer's eventually put a stop to Brenda's dancing and after a long struggle may she rest in peace.