Obituary for Robin Peter Walford
5 January 1946 – 23 January 2020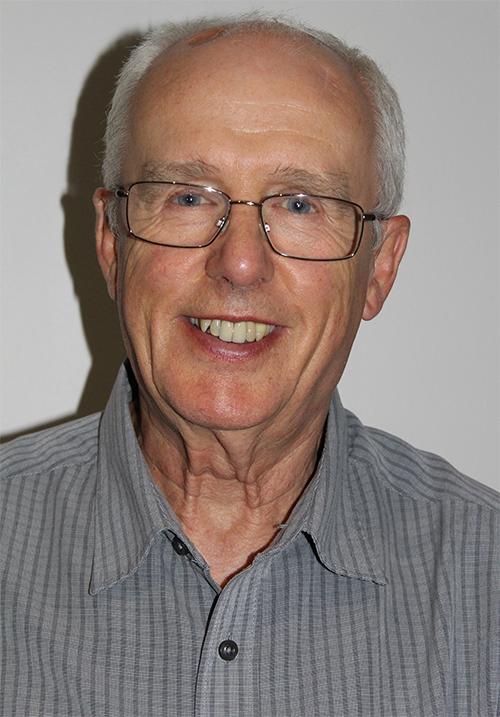 Robin was an enthusiastic dancer with an outgoing nature, a fine sense of humour and, on the dancefloor as elsewhere, he was generous and kind. His death has caused great sadness in our dancing community.
We have to thank longstanding friend Ian Dall and his wife, Pamela, for introducing Robin to Scottish Country Dancing. In 2004, Robin and Jane were invited to a walk-through dance in Sheffield. Jane admits that they were utterly hopeless and couldn't manage even the easier dances, but Robin would always rise to any challenge and decided that he wanted to learn how to dance.
Both Jane and Robin joined the Tuesday evening class at Adel Methodist Church, run by Alan and Susan Carr. Irene Dracup taught the beginners separately for the first half of the class, so they had a thorough and invaluable grounding in steps and basic formations to give them the confidence to join the class for the second half of the evening. Soon there was no stopping them.
Robin immediately joined the Leeds Branch and served on the committee on two separate occasions. He attended as many classes as he could, continuing with the Tuesday evening class when Irene Dracup took over as teacher and adding the Thursday evening class taught by Don Andrews and the Monday evening class for experienced dancers taught by Catherine Livsey. He preferred reels and jigs to strathspeys and he especially enjoyed learning, and dancing, new or less familiar dances that were challenging or complicated with different and unusual formations.
The Leeds team at the White Rose Festival could always count on Robin. Though never a member of the WRF committee, he worked enthusiastically in the background for 3 days: transporting equipment, setting up tents etc, overseeing the car parking and then packing everything away. He was a willing pair of hands and would do anything that was needed. He was also infamous for hovering around the table used for the afternoon tea for the special guests, band and MC in case any cakes were left over!
Social dances run by the Leeds Branch, the Leeds SCD Club and the Thistle Club were firm fixtures for Robin and Jane, and they would go to some of the dances held in Sheffield, Rotherham, Great Ayton, Richmond and York. They supported day schools at Leeds and Sheffield, enjoyed dancing holidays at Malhamdale, Scarborough and Glaramara and made several visits to the RSCDS Summer School at St Andrews.
Due to declining health, Robin was obliged to dance less in recent years. When Jane and Robin attended the November ball 2019, they did not know that they were dancing together for the last time. They were still hopeful that Robin would respond to treatment, but he was unable to return to dancing.
By profession, Robin Walford was an Anglican priest and director at Leeds Centre for Psychological Development. To his family, he was brother to Vivienne, Dad to James, Kate, Sarah, Emma and Ben, stepdad to Heather and Katie, Grandad to Esmée and Ethan, and Gramps to Olivia and Jessica. Our thoughts are with Jane and all of Robin's relations.